Kids need to know a lot of words to be succes
sful in school. It is estimated that materials that schoolchildren read include a total of 100,000 different words! That's a crazy amount of words. Kids learn about 3,000-4,000 words every year, and they learn these words in a lot of different ways. Students pick up a lot of words without explicit teaching- through read alouds, independent wide reading, building word consciousness (awareness) in the class, through conversations, etc... But explicit teaching is important to build your student's basic reading vocabulary.
What is Explicit Vocabulary Instruction?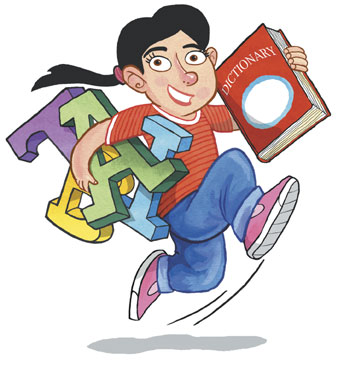 Every year I dabble in vocabulary instruction. But I want to make sure next year there's a specific plan for vocabulary instruction for all my intervention groups and for our classrooms school wide. I know how valuable it is for the kids, especially English Language Learners. This past year I read aloud a book once a week in my intervention groups. I pre-taught words before the read aloud, and just with that simple forethought I saw my students word interest and knowledge grow. It was very exciting! I want to be even more intentional next year and have use a specific method for teaching pre-selected words weekly.
Michael Graves, vocabulary instruction guru extraordinaire, suggests explicitly teaching 10 words a week, in additional to other vocabulary building activities integrated into the teaching day.



I've gathered some explicit vocabulary methods online:

(check out the link for more details and awesome vocab lists!)
Dr. Marzano
describes a six-step process in the instruction of vocabulary (
Building Academic Vocabulary
). The first three steps are to assist the teacher in direct instruction. The last three steps are to

provide the learner practice and reinforcement.
Early Literacy Instruction for English Language Learners
1. Choose three to five words from a story.
2. Preview the words, using definitions the student can understand.
3. Read the text (as a read aloud, shared or guided reading).
4. Put the words in context.
5. Give an example in a different context.
6. Ask students to provide their own examples.
Method 3
The STAR Model (see more detail
here
)
1. Select
2. Teach
3. Activate/Analyze/Apply
4. Revisit
Method 4
This is a method by Michael Graves, one of my favorite vocabulary experts in the field of teaching reading:
1. Define the words
2. Use them in context
3. Give students opportunities to contribute what they know about the words
4. Display taught words predominately in classroom
5. Review and rehearse the words in a variety of ways (games, chants, listening activities etc...)
Each one of these methods has its place in the teaching of vocabulary explicitly- and they're all similar to each other. Method 1, Marzano's method, seems a little rigid to me, but I know a lot of people like it for teaching academic vocabulary. I like that in Method 2 the words are taken from a text that the class is reading together. I think this is very powerful. Method 3 is simple, and simple is good. And finally, Method 4 is the general, but I feel like the most practical for me to use on a day-to-day basis.
I know that with a school filled with English Language Learners, vocabulary instruction must come to the forefront of my teaching. I am looking forward to being more systematic next year with my explicit vocabulary instruction- I know is will really benefit my students.
Link to these AMAZING online resources:
If you're a teacher, how do you explicit teach vocabulary in the classroom? Do you prefer any one of these four methods, or do you favor another method altogether? How else to you integrate vocabulary instruction into your day?
If you're an interventionist/reading specialist, how do you weave vocabulary learning into intervention?
If you're a parent, how do you find yourself teaching new words to your kids? I'd love to know!